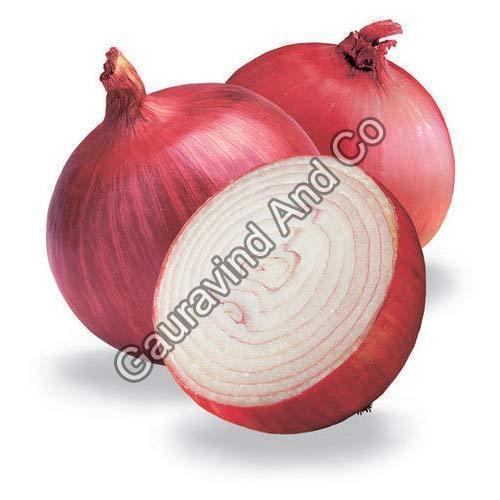 Onions from a Red Onion Supplier are one of the most popular veggies all over the world. While most toddlers loathe their harsh and biting flavour, most adults enjoy and often use them. Red onions have twice the antioxidant content of any other onion, making them a practical component of an anti-inflammatory diet and lifestyle. This article will discuss the benefits of red onions and how to use them effectively.
The numerous sulphur groups in red onions give them their bite. Diallyl sulphides are among the sulphur groups. Sulfur groups assist the body in creating cysteine, which benefits weight loss, cleansing, and cancer prevention. Additional research has revealed that sulphur compounds have a high antioxidant capacity, which prevents blood cell clumping.
List of Health Benefits:
An abundance of Antioxidant PhytoNutrients -
Red onions are also high in the antioxidant flavonoid quercetin and the polyphenol antioxidant anthocyanin. These antioxidants protect dietary and cellular fatty acids from oxidation. They are extremely effective free radical scavengers that inhibit cancer cell development and significantly reduce overall inflammation.
Many people believe that eating onions with quercetin is more helpful than taking quercetin extracts as supplements. When a nutrient is in its native form and includes other synergistic components, the body recognises it more effectively.
Rich in Chromium -
Red onions are also high in chromium, which decreases blood sugar and improves cellular insulin sensitivity. The United States has the highest chromium deficiency rate of any developed country, at about 50%. This is due to over-cropping, which has depleted the land of chromium and increased the intake of processed foods. Diabetes and heart disease are caused by chromium deficiency.
The antioxidant flavonoids are abundant in the onion's outer layers. Many people will peel off the first few layers, losing a lot of these important nutrients. Use as much of the outer, fleshy edible sections as possible.
Helps Control Blood Sugar -
A study found that diabetic rats fed a diet comprising 5% onion extract for 28 days had lower fasting blood sugar levels and less body fat than the control group. Certain onion constituents, such as quercetin and sulphur compounds, have anti-diabetic actions. Thus, eating onions might help significantly with blood sugar regulation, which is very crucial for diabetics.
Helps Boost Bone Density -
Even though milk products have long been associated with improved bone health, many other foods, like onions, contribute to strong bones as well. Taking 3.4 ounces (100 mL) of onion juice every day for 8 weeks improved bone mineral density and antioxidant properties in middle-aged and postmenopausal women, according to a study. Onions may aid in the prevention of osteoporosis by reducing oxidative stress, raising antioxidant levels, and decreasing bone loss.
Gives You Good Vision -
Conjunctivitis is a common eye condition that can affect anybody, including adolescents and the elderly. Onions can help you see better because they include selenium, which aids in the development of vitamin E and protects against this eye infection. Indeed, some organic eye drops contain onion juice extracts.
Many people avoid eating onions since they create bad breath. However, it turns out that onion from a Fresh Red Onion Exporter in Pune, is good for your teeth since it contains vitamin C. The antimicrobial qualities of onions can keep dandruff and lice at bay. Onion extract is now used in most Ayurvedic hair products.