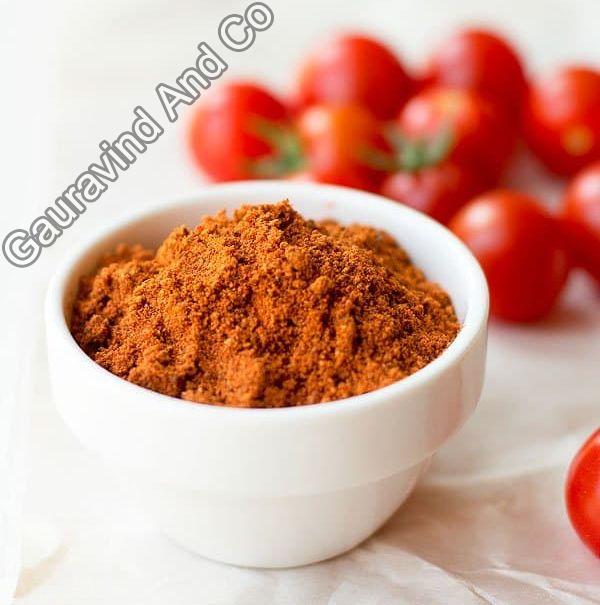 Dehydrated tomato powder in Pune is serving the needs of customers with customised packaging. Place your order online for faster delivery.
Dehydrated tomato powder is a special kind of product prepared by drying ripe tomatoes and grinding them into a special powder. It serves as a concentrated and flexible form of tomato that can be widely used in different food applications.
Have a look at the key points related to the dehydrated tomato powder:
Process of the Production:
Drying
Take the ripe tomatoes. They are supposed to be washed, sliced, and then dried using methods like air drying, sun drying, or low-temperature oven drying. The ambition is to remove the moisture content from the tomatoes while keeping their nutrients and flavour.
Grinding: If the tomatoes are fully dehydrated, they are ground into a superfine powder using focused equipment.
Advantages:
Convenience
Dehydrated Tomato Powder in Pune gives the flavour and essence of fresh tomatoes in a concentrated form. It's simple to store and has a long shelf life compared to fresh tomatoes.
Flavour Addition
The powder is quite tomato-flavoured, making it an outstanding addition to soups, sauces, stews, and additional dishes. It gives a highly deep, strong tomato taste without adding excess moisture.
Ingredient Versatility
Tomato powder can be utilised as a flavouring, seasoning, or natural colouring agent in different recipes. It's appropriate for both cooked and uncooked food items.
Sauce and soup-based
It's sometimes used to quickly create tomato sauces, soups, and stocks. By rehydrating the powder with water or broth, you can achieve the desired consistency.
Pizza and pasta
Tomato powder can be added to the dough of the pizza, or pasta dough, or sprinkled on the best of the pizzas to bring out the best tomato flavour.
Seasoning
It works super well as a seasoning for popcorn, roasted vegetables, and chips.
Long shelf life
If a person properly stores the products, dehydrated tomato powder can last for a year or even longer, making it useful for the stability of the pantry.
Tips for Use:
Rehydration: To use dehydrated tomato powder, you can mix it with water to create a paste or sauce base. The ratio depends on the desired thickness and concentration.
Boosting Flavours
It works wonderfully to develop the flavour of dishes where adding fresh tomatoes might bring in extreme moisture.
Blending with spices
The powder can be mixed with more herbs and spices to create custom seasoning blends.
Allow proper storage
It is easy to store the powder in an airtight container. Moreover, as far as the atmosphere is concerned, you should keep it in a cool and dry place away from direct sunlight.
Find the best quality dehydrated tomato powder in Pune.
If you are interested in buying quality products, it would be better to find a reliable and trustworthy manufacturer and supplier. There are lots of suppliers available in the market in Pune who are ready to serve your needs at the best price. Now, you can easily get faster delivery of the product without any difficulty.